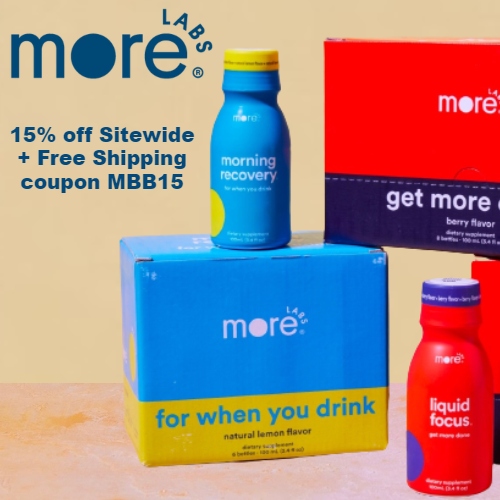 More Labs provides science-backed solutions to real problems. Each of their supplements is designed to optimize your system, so you can maximize every moment and get more out of life.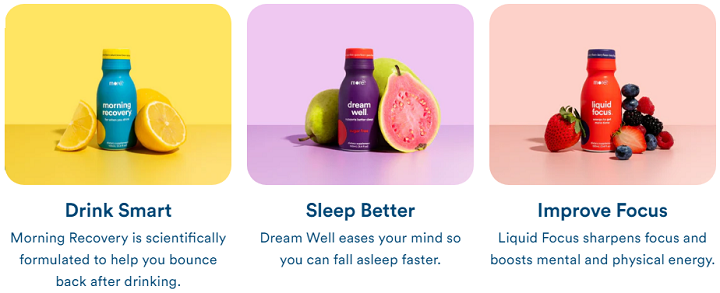 Morning Recovery is clinically proven to improve symptoms of headache, heart-pounding, concentration, and clumsiness after a night of drinking by supporting healthy liver function. It contains no artificial colors, sweeteners, or preservatives. It is also available with caffeine for energy.
Liquid Focus is formulated to increase focus, boost productivity, and boost energy without the jitters. It contains synergistic caffeine and l-theanine, which is known to enhance cognitive performance better than caffeine alone.
Dream Well is designed to help you fall asleep fast and wake up feeling refreshed. Made with melatonin, it also contains no artificial colors, flavors, or sweeteners.
Want to try them all? Order the Lifehack Pack with an assortment of 6-, 12-, or 24-bottles!
Get 15% off Sitewide at More Labs using coupon MBB15. Coupon is valid on one-time orders and will also apply to the first shipment on a subscription order. All orders ship Free – No minimum purchase required! All products are backed by a 60-day money-back guarantee.
1