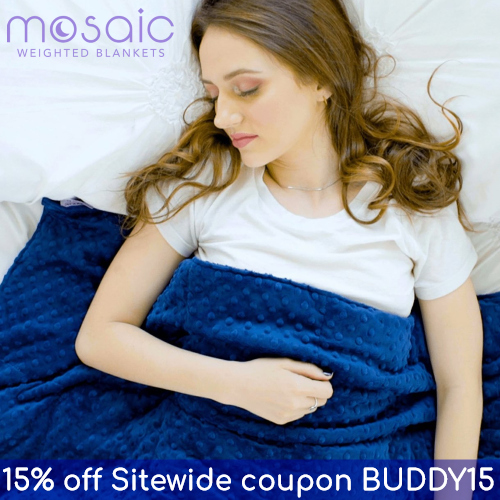 You've probably heard the term "weighted blanket" and have thought, "it's just a heavy blanket, right?". You wouldn't be wrong, as weighted blankets do have a weight to them, they are far more than a heavier option to cover up with.
Studies show that weighted blankets can be beneficial for reducing stress and anxiety, and testimonials from people who've used them prove that curling up under the comforting embrace of a weighted blanket can be beneficial for just about everyone. If one of your goals is to get better sleep, a Mosaic Weighted Blanket might be just the ticket!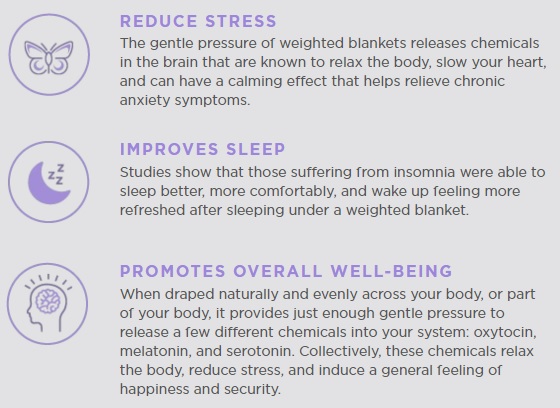 They carry weighted blankets for adults, kids, and teens in a variety of weights, styles, and textures. They even sell weighted blankets for pets.
Get 15% off Sitewide at Mosaic Weighted Blankets using coupon BUDDY15. Be sure to check out their sale section – Items are already up to 35% off. Shipping is Free on orders over $49.95.
Consciously made in the USA, all Mosaic Weighted Blankets come with a 30-day 100% satisfaction money-back guarantee.
18