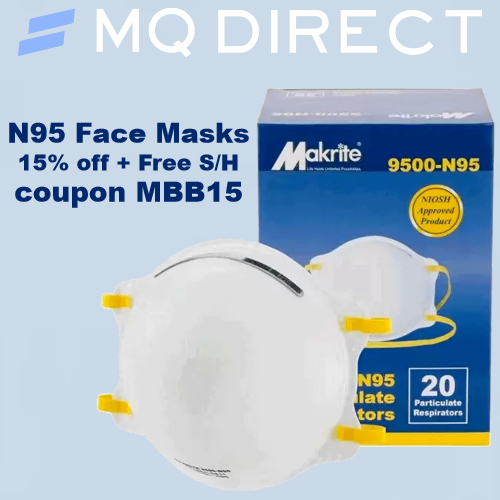 MQ Direct specializes in wholesale PPE supplies, like face masks, face shields, gloves, and antigen rapid tests. With over 30 years as a global distributor for businesses around the world, you can rely on them to keep your facility prepared with the necessary equipment to ensure your people stay safe and healthy.
For a limited time, you can get 15% off Makrite N95 Face Masks at MQ Direct using coupon MBB15. All orders ship Free – No minimum purchase required!
These FDA approved N95 masks are extremely durable and have a soft, comfortable inner surface. An adjustable nose piece and secured head straps provide a proper fit for all face shapes and they are easy to wear with a helmet or safety glasses. They are available in quantities of 20, 40, 80, and 240.
MQ Direct sells direct to consumers as well as businesses!
1