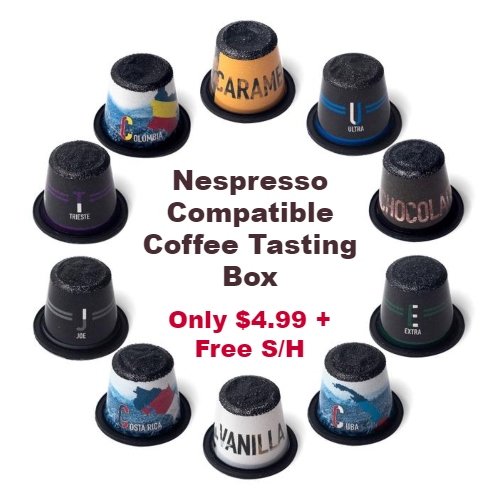 Cafe Joe is Israel's leading coffee chain, with over 250 branches and points of sales across the country. Their innovative, airtight coffee capsules ensure maximum coffee freshness, elevating espresso to new heights of flavor, body and aroma.
Their 10-CT Nespresso Compatible Coffee Tasting Box is currently available for just $4.99 + use coupon MBBFREESHIP to get Free shipping on any order. No minimum purchase required!
Tasting box includes:
Country Series: Costa Rica, Columbia, Cuba
Flavored Capsules: Chocolate, Vanilla, Caramel
Original Blends: Ultra Strong, Trieste, Joe, Extra Strong
While you're there, check out their Coffee Bites – they have great reviews on Amazon!
2