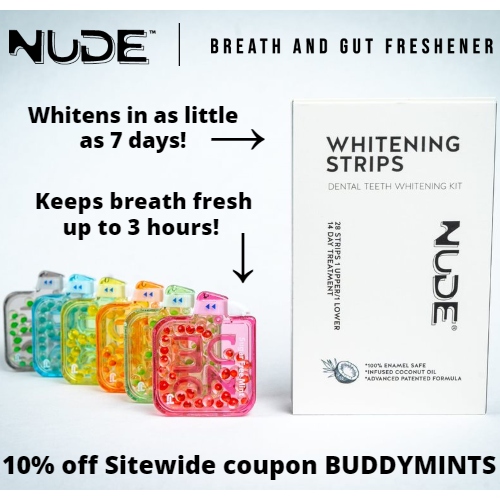 Nude offers the world's first breath mint that works in the mouth as well as the gut (where most bad breath comes from), to provide long lasting fresh breath instantly! They activate in 3 seconds and last up to 3 hours. Just let the outer capsule dissolve in your mouth and swallow the inner capsule for a full mouth and gut freshener. They come in many refreshing flavors, including Sexy Spearmint, Ice Shot, Mad Melon, Berry Kiss, Lemon Drop, and Citrus Squeeze. Not sure which flavor to try first? A variety pack with 5 flavors is available!
Nude also offers highly effective coconut-oil infused teeth whitening strips that can remove 10 years worth of stains in just 7 days! Their advanced micro bead adhesive gives you an easy non-slip application, so they're super easy to use and the treatment is only 30 minutes. They are made with natural, certified non-toxic ingredients that are sensitivity free – so you get the results you want, without the pain! If you'd like to try the whitening strips and the mints, order this discounted bundle.
Nude Mints come with a 100% Happiness Guarantee. If you're not completely in love with them, they'll refund your first order in full!
Get 10% off Sitewide at Nude using coupon BUDDYMINTS. Shipping is a flat rate of only $3 or Free on orders of $30 or more. Coupon is not valid on subscription orders.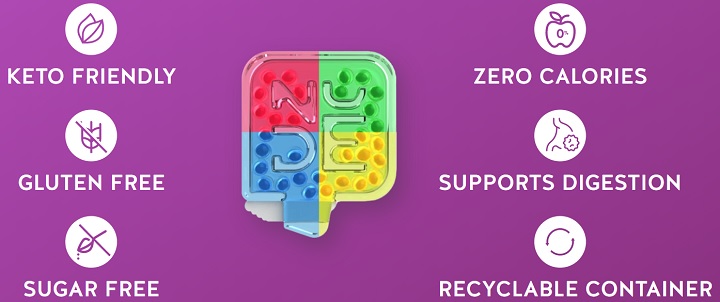 2