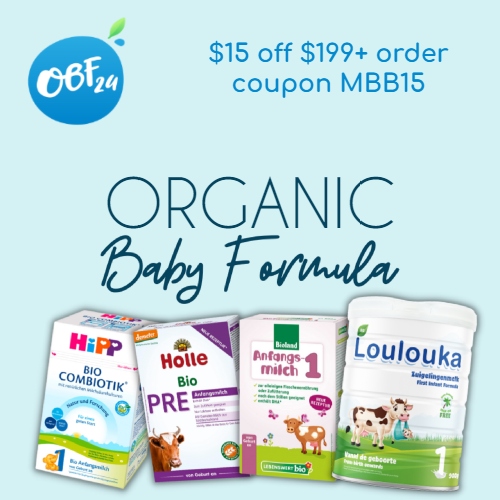 The folks behind OBF24 are on a mission to make parents' lives easier. They know that getting your baby off to a healthy start can be difficult, but it doesn't have to be.
Many new parents discover the baby formula options at their local grocery store are loaded with sugar-filled syrups, GMOs, allergens, and even harsh chemicals. They aren't organic, and they're missing essential nutrients.
OBF24 is helping to take the guesswork out of finding healthy, organic baby formulas because they believe babies and families around the world have a right to safe formula at affordable prices.
Parent-founded and based in Germany, OBF24 is dedicated to stellar customer support, providing the highest quality products, and fair pricing. They are right at the source of their supplier, so they can offer their customers discounted prices of up to 60% better than anywhere else. They are shipping directly from Germany – where the most organic formulas are made.
Get $15 off your order of $199 or more at OBF24 using coupon MBB15. Shipping is Free on U.S. and CA orders over $149. Orders are backed by a replacement guarantee – If a formula isn't right for your baby, you'll receive a store credit for 2 boxes to try another brand.
1