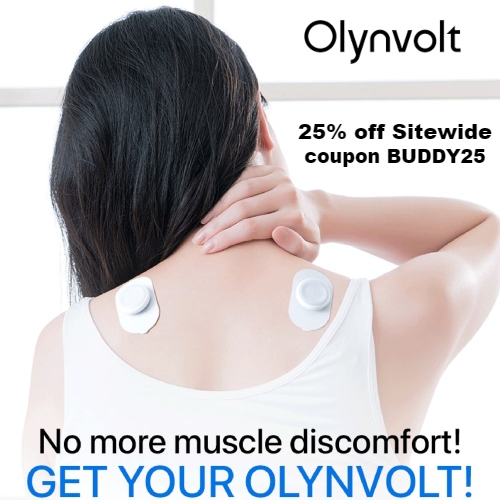 According to the CDC, about 20% of American adults are dealing with chronic pain. Chronic pain is defined as pain that lasts longer than three months or beyond the time of normal tissue healing. It can be caused by a variety of conditions, such as arthritis, back problems, or nerve damage and it can significantly affect a person's quality of life and ability to perform daily activities.
The folks behind Olynvolt are on a mission to help people dealing with chronic pain manage it more effectively and with fewer pills. Their line of massagers and TENS Units are designed to provide drug-free relief for chronic pain and sore muscles.
Olynvolt Pocket is a highly effective Electronic TENS UNIT that features 6 modes of pain relief therapy and has with 16 levels to address different needs. Lightweight and wireless, it allows users to move freely and is discreet under clothing and easy to wear throughout the day.
Olynvolt Waist 2 Heat is perfect for relieving cramps or discomfort in the belly, waist, and back, providing a sense of relief nearly instantly. Its wireless design means you can use it anytime without putting your life on hold.
Olynvolt Massage Gun Mini is the ultimate portable percussion massager for relieving stress and tension, loosening knots in your muscles, and targeting fatigue.
Get 25% off Sitewide at Olynvolt using coupon BUDDY25. Shipping is $4.99 or Free on orders over $50. All Olynvolt devices are backed by a 30-day money-back guarantee and a 1-year warranty.
3