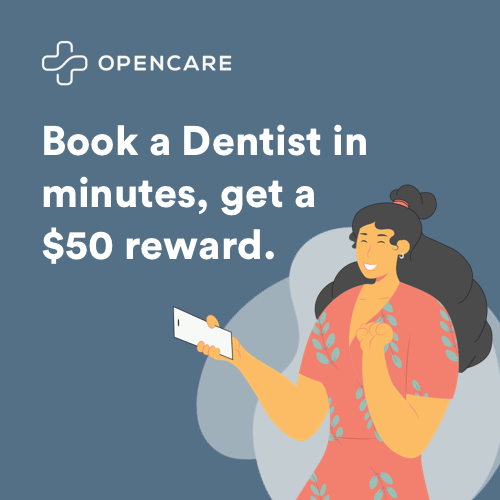 Opencare matches you with vetted healthcare professionals so you can get the care you deserve. Their mission is to change the way patients and health providers interact by creating an amazing experience for patients to find the right health provider, and to bring them together using a streamlined appointment booking platform.
There's no need to spend hours researching dentists. Opencare has already taken care of that. They have spent thousands of hours vetting dentists all over North America so you can easily find and book a nearby dentist that's perfect for you. Opencare only works with the top rated 10% of dentists.
Booking with Opencare is quick and easy and you get the Opencare Smile Guarantee. If your new Opencare dentist doesn't live up to your expectations, they will cover your co-pay up to $100!
Get a Free $50 Gift Card when you visit a Dentist with Opencare. No coupon code required.
3