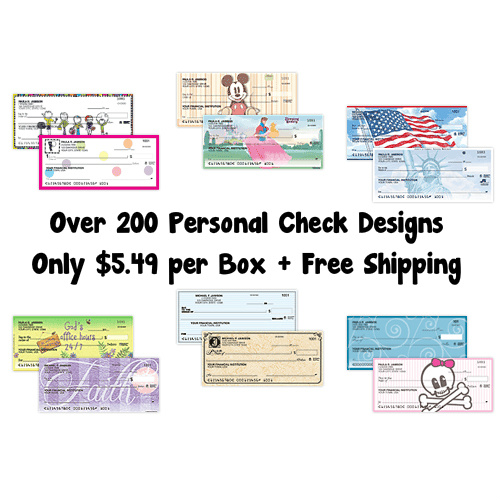 Personal Checks
Today: $5.49 + Free S/H
Was: $20.99
Coupon: NEW549
(New customers only)
Expires: Unknown
Buy Now
Cheap checks + Free shipping. To get checks for $5.49 per box, decline "Fraud Armor" and select "Non-trackable Mail" at checkout. Check companies offer their best deals to new customers. You only have one shot at being a new customer, so stock up! Prefer duplicates? They are only $6.49/box with this coupon.
If you've already shopped here and can't use this coupon, here is another fantastic deal on personal checks – $4.13 per box + Free shipping.
Sign up for my email newsletter to get deals like this delivered to your inbox!
87