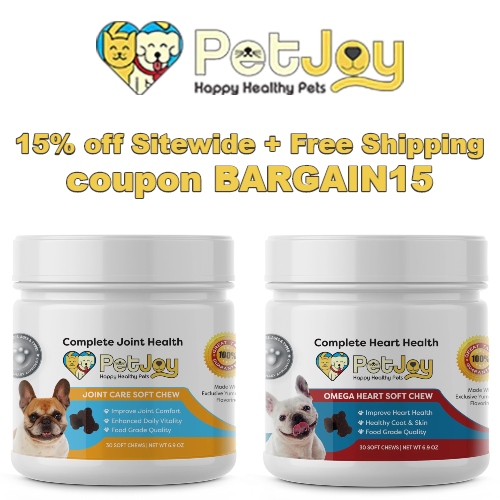 PetJoy carries "Human Grade" supplements that are specifically crafted to provide the highest quality nutritional support for pets. Made in the U.S.A., all of their supplements are veterinarian approved and come with a 30-day money back guarantee.
Get 15% off any order at PetJoy using coupon BARGAIN15. Shipping is Free on all orders – No minimum purchase is required.
Multivitamin Soft Chew : Improve overall health and longevity. Reduce vitamin/mineral deficiencies.
Joint Care Soft Chew : Improve mobility and flexibility while decreasing inflammation and pain.
Omega Heart Soft Chew : Reduce inflammation and help to protect your pet against abnormal heart rhythms.
3