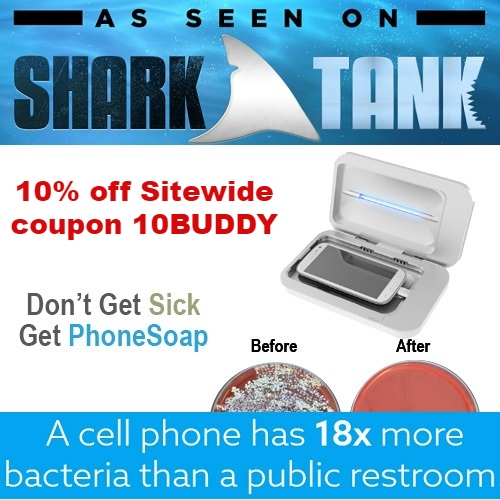 Did you know a cell phone has 18x more bacteria than a public restroom?! YUCK! You can't wash your phone, but you can sanitize it with PhoneSoap. PhoneSoap neutralizes the bacteria that other phone cleaners can't kill and uses no liquid, no heat and no chemicals.
PhoneSoap uses UVC technology to kill 99.99% of germs and bacteria on the surface of your phone. With lightbulbs on both the top and the bottom, it achieves 360-degree disinfection, reaching tiny crevices that not even harmful liquids can.
Get 10% off Sitewide at PhoneSoap using coupon 10BUDDY. All orders ship Free.
29