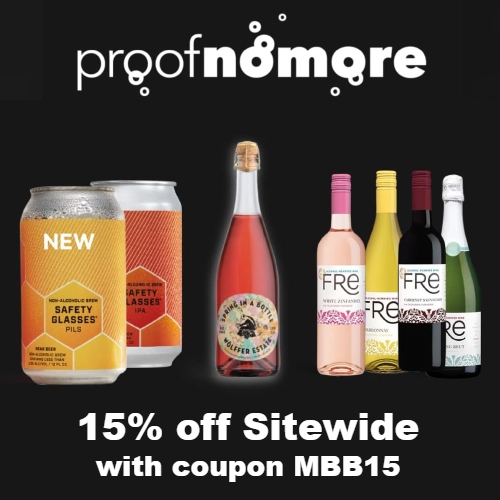 ProofNoMore carries the largest selection on non-alcoholic beer anywhere. Brands include big names like Guinness, Stella Artois, Sam Adams, Heineken, and Corona, as well as smaller breweries, like Clausthaler, Sober Carpenter, Woodland Farms Brewery, and Flying Dog. Try just one can or buy a full case – the choice is yours!
In addition to their huge beer selection, they also carry non-alcoholic wines, zero-proof spirits, alcohol-free mixers for mocktails, ready to drink non-alcoholic cocktails, and more.
Get 15% off Sitewide at ProofNoMore using coupon MBB15. Shipping is Free on orders of $99 or more.
2