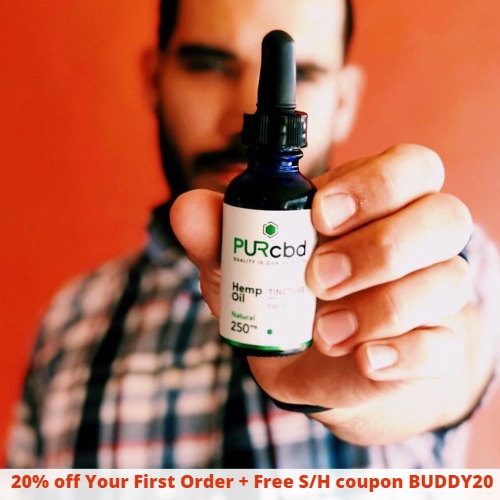 PurCBD was created to help people live a better life, the purest way. Their mission is to be on the frontlines of natural health care, catering to those in search of new and improved ways to achieve overall well-being and a balanced lifestyle.
PurCBD offers a range of CBD tinctures, capsules, gummies, and topical salves. Their CBD products are made with the highest quality ingredients and pure CBD extract. Their products may help with stress relief and relaxation, improved mental clarity and mood, reduced fatigue, better sleep quality, improved recovery post-exercise, support for a healthy inflammatory response, reduced feelings of discomfort, pain relief, and more.
PurCBD's skincare products increase blood flow to the applied areas to promote a radiant, glowing complexion, keeping skin hydrated and moisturized throughout the day. They also reduce the appearance of fine lines and wrinkles, promote younger-looking skin, and support overall skin health. They are gentle on the skin and penetrate deeply, without leaving any residue. Their formulas are an excellent option for all types of skins, lifestyles, and daily routines. The line includes CBD moisturizing cream, wrinkle cream, and neck cream.
Get 20% off Your First Order at PurCBD using coupon BUDDY20. All orders ship Free – No minimum purchase required. All products come with a 30-day money back guarantee.
2