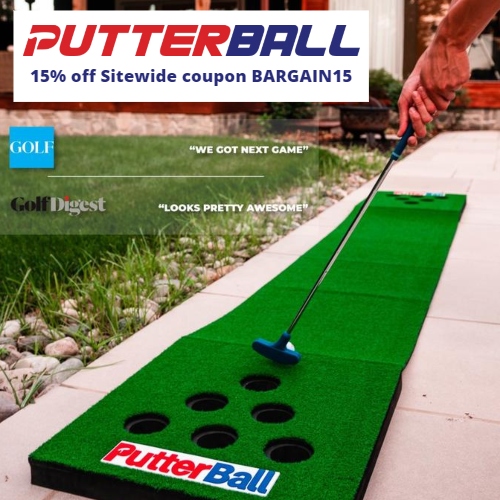 Putterball is a backyard golf game that anyone can play. It's great for a backyard party, tailgating, a day at the beach or park, and even for the office.
The Putterball board is made with high-density, durable foam, making it perfect for all settings, and the ultra-light design makes it easy to take with you wherever you go. You don't have to be an avid golfer to enjoy Putterball, it's super easy and fun to play! The object of the game is to make all six cups before the opposing team. With Putterball you can be sure that everyone will have a great time, even those who have never played golf or claim not to enjoy it.
Putterball has been featured in GolfDigest, Forbes, GOLF, and the New York Post!
Get 15% off Sitewide at Putterball using coupon BARGAIN15.
1