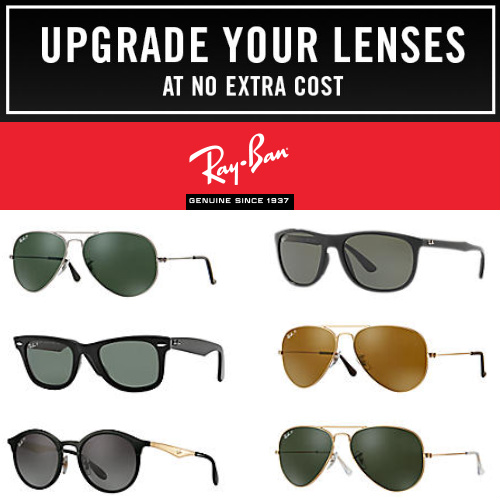 Save up to $50 with a Free lens upgrade at Ray-Ban. Over 275 styles for men and women to choose from! Shipping and return shipping are both Free.
Polarized lenses drastically reduce the brightness of shiny surfaces, reduce reflections and enhance contrast, improving visual clarity and reducing eye strain.
Chromance lenses fine-tunes light, making everyday colors brighter, clearer, and more extraordinary. The special six layers antireflection treatment help maximizing contrast, granting more details in texture and contour.
1