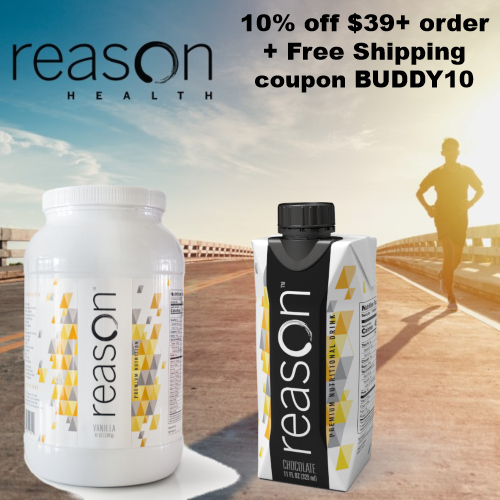 Many people face issues with nutrition and unintentional weight loss, even with the help of doctors and supplements. Reason Health was founded by a physician to provide the best possible nutrition for his patients struggling to maintain weight despite using common nutritional supplements.
Designed by an expert panel of physicians, nutritionists, and scientists to help people gain weight and muscle mass by consuming the right ingredients, Reason Health's unique formula provides the proper balance of nutrients combined with high protein & high MCT content to meet the specific nutritional needs of people struggling to maintain their weight and energy.
Reason Health has two nutritional supplements to choose from:
• Reason Nutrition Powder – Excellent taste, easy digestibility and great results make this product a must have for anyone looking for ideal nutrition. It contains less than one gram of sugar per serving, making it suitable for people with diabetes or low sugar intake requirements and each serving provides 32% of the daily requirement of protein and six grams of coconut oil derived MCT.
• Reason Beverage – This high-calorie protein drink contains 450 calories per serving. It is easily digestible and has less than 1 gram of lactose per serving. It is available in chocolate, vanilla, and strawberry flavors.
All Reason Health products are made using only natural, sustainable ingredients that are recommended by health experts and supported by science. They are so confident that you'll love their products, they offer a 100% satisfaction guarantee! If their products don't meet your needs, they will refund your money. Limit 1 product. If you are returning more than 1 product, a 20% return fee will apply.
Get 10% off your order of $39 or more at Reason Health using coupon BUDDY10. All orders ship Free – No minimum purchase required. Coupon will work on one-time purchases and will also apply to the first shipment on a subscription order.
About MCTs – Reason Health beverages contain more Medium Chain Triglycerides (MCT) than any other nutritional drink on the market. MCTs are healthy fats that are easily absorbed and provide instant fuel for the body. They are one of the best sources of energy, even for people with a compromised digestive system. Extensive research is currently being conducted to explore even more benefits of MCT.
2