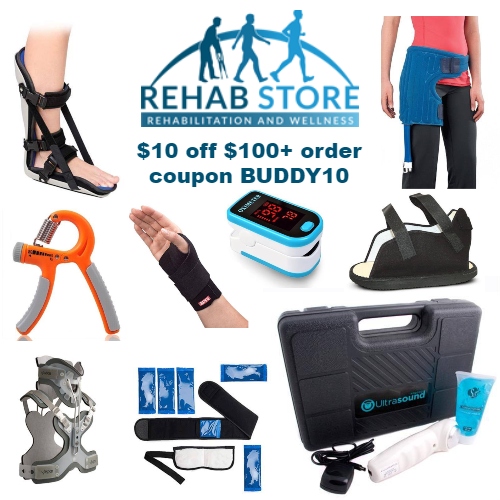 Rehab Store offers a wide variety of daily living aids, orthopedics, exercise, modalities, and other rehabilitation supplies. Whether you're recovering from an injury or from a disease, the solutions that can help are all under one roof at Rehab Store. In instances when complete recovery is not an option, they provide options to manage pain as well.
Recovery is a process; it takes time and patience. Use of specially developed appliances and equipment can go a long way in managing the discomfort. Whether in the kitchen, sleeping, doing household chores, or exercising, Rehab Store's devices will help you live a normal life, despite a disability or injury, so you can continue your daily routine without depending on others.
Get $10 off your order of $100 or more at Rehab Store using coupon BUDDY10. Shipping is Free on orders of $99 or more.
2