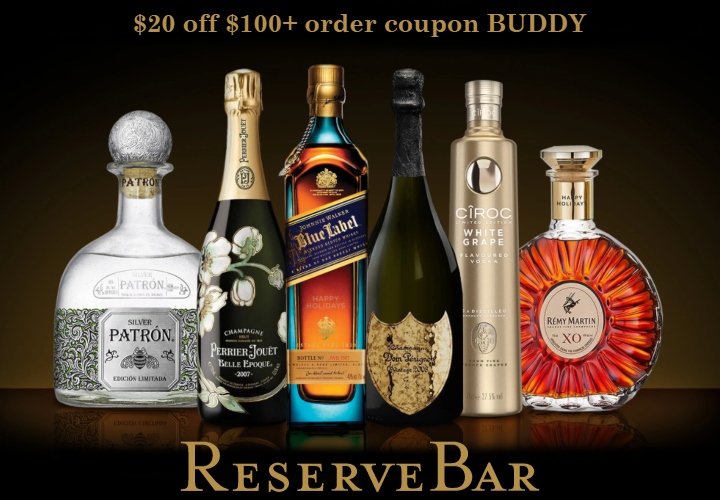 So we're still dealing with a pandemic and the birthdays, holidays, anniversaries, and major milestones aren't stopping. Of course, giving quality gifts has gotten a little more difficult and celebrating with loved ones who are far away probably isn't happening. Now more than ever, you might want to show that special someone in your life you celebrate them, even if you can't be together.
What would make a better gift than to toast your loved one with their favorite spirit?
ReserveBar has literally set the bar for upscale spirits delivered right to the doorstep of the person you're celebrating. They have a wide variety of every adult beverage under the sun, including luxury spirits, champagne, fine wines, cocktail mixers, and even barware and asccessories.
ReserveBar was born out of the passion of its founders, to provide a service that gives everyone the opportunity to share good times in a uniquely American way. Their motto is, "Good Spirits. Delivered." and that's exactly what they do!
Having a hard time deciding what would make the best gift? ReserveBar has a Top 50 Gift Guide to make the selection process a breeze, helping you pick the perfect spirit for any occasion. Each item they sell has an in-depth description, including any awards and accolades, so you can feel confident with the gift you select. They even offer custom engraving to add a unique touch to your special gift.
Even if you can't be together right now, you can still share a "cheers" to everything worth celebrating. Here's a secret recipe to creating a beautifully crafted, memorable gift.
Ingredients:
– Spirit of choice from ReserveBar sent to your celebrated someone
– Separately, send them a handwritten note with a drink recipe or let them know why you chose the spirit (Does it remind you of a drink you typically enjoy around the holidays? Is it something you shared on a vacation? Is it a cocktail that was the signature drink of a family matriarch or patriarch? Make it personal!)
And that's all ya need! A little love, a little drink, and a lot of appreciation!
Right now, ReserveBar is offering $20 off orders of $100 or more to MyBargainBuddy shoppers when you apply coupon BUDDY at checkout. Coupon will work on specials. Give the gift of a relaxing cocktail and toast the ones you love!

Sign up for my email newsletter to get tips like this delivered to your inbox!
14