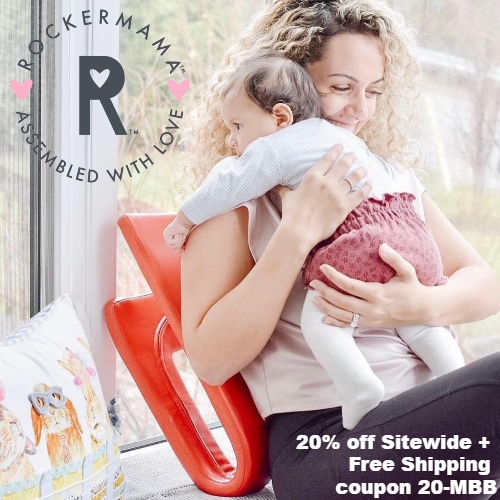 Conveniently convert any chair, booth, bed, even an airplane seat into an effective rocker with RockerMama. Featured on the Ellen DeGeneres Show, the Ready Rocker by RockerMama has been one of the most awarded and talked about baby products this year. It's great for parents rocking babies, seniors, and those with sensory needs, including autism and ADHD.
Its ergonomic design takes the pressure off your back and joints while providing comfort and support. The patent-pending alloy frame helps propel you forward to create the perfect rocking motion. Travel-friendly, the RockerMama Ready Rocker is compact, portable and light, making it easy to take with you wherever you might need it.
Get 20% off any order at RockerMama using coupon 20-MBB. Shipping is Free and rockers come with a 45-day risk-free guarantee.
10