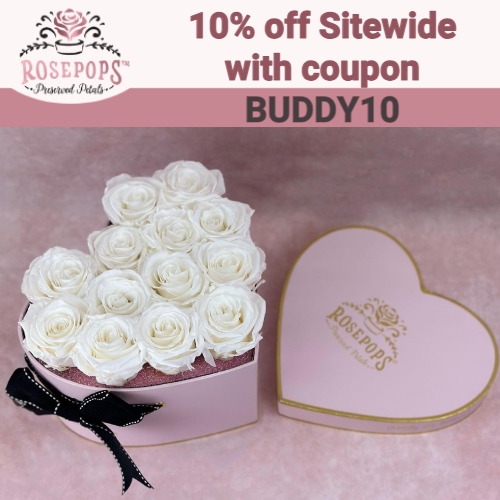 Rosepops creates long-lasting roses with a twist. Their arrangements are preserved and can remain robust for one year or longer! Their patented packaging is designed to ensure your roses live their longest and best lives possible.
Rosepops' arrangements are the only rose boxes that use Patented POP-up technology. A gentle pull on the ribbon, POPs your real Ecuadorian roses up, bringing that memorable WOW factor to every Rosepops experience! And while the POP guarantees delight, it is also the magical ingredient that makes Rosepops arrangements the most beautiful ones on the market.
Best of all, Rosepops don't require water or any special care! Simply display them away from direct sunlight and you're good to go!
Get 10% off Sitewide at Rosepops using coupon BUDDY10. Shipping is Free on orders of $75 or more.
2