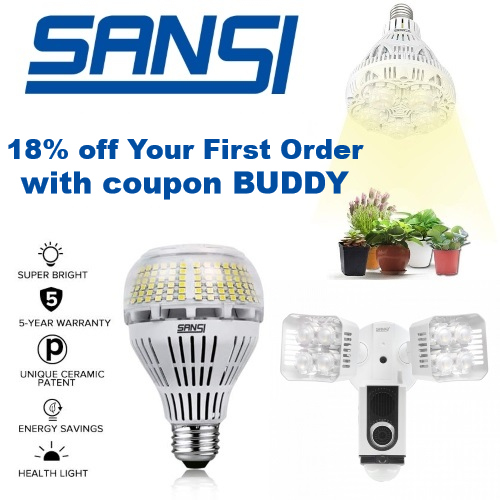 Founded in 1993, Sansi is a global leader in LED lighting. Using ceramic technology, their products dissipate heat more efficiently, making them safer, more energy efficient, and giving them a longer lifespan.
Sansi offers a huge range of LED lighting and bulbs for your entire house – inside and out! Their product line includes security lights, flood lights, grow lights, and smart lights, like their Stellar Floodlight Camera, which gives you 24 hour security that you can control from your phone, and their Alexa compatible smart bulbs that can controlled with an app to turn on/off, dim/brighten, and change colors.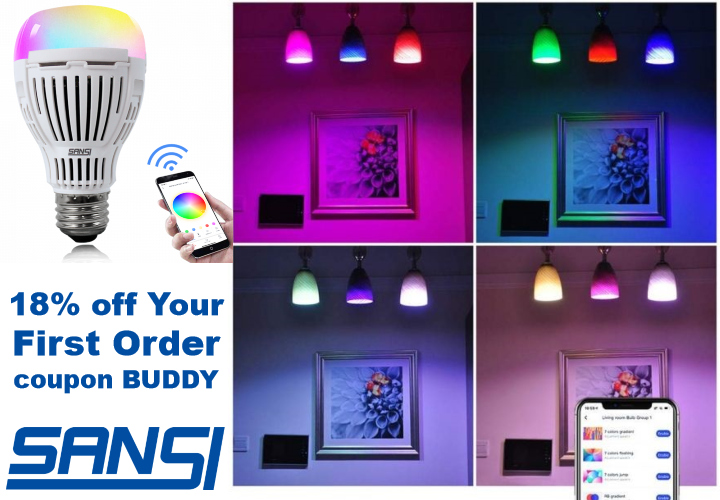 Get 18% off your first order at Sansi using coupon BUDDY. Standard shipping is Free – No minimum purchase required. Need your order ASAP? You can upgrade to expedited shipping for $5. All products come with a 30-day money back guarantee and a 5-year warranty.
Fun Fact: Sansi manufactured the highest-resolution exterior LED display in Times Square!
1