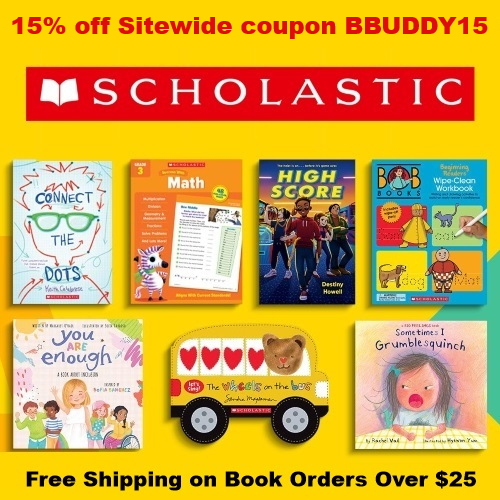 We all remember how exciting it was the day your Scholastic book order showed up at school! But did you know you can get the same fun books and great deals online through the Scholastic Store?
The Scholastic Store has hundreds of best-selling, new, classic and award winning titles for kids of all ages, as well as workbooks for keeping little minds sharp.
Get 15% off Sitewide at Scholastic using coupon BBUDDY15. Items in their sale section are already up to 50% off before coupon!
Also be sure to check out their selection of kids' books under $5 – there are nearly 300 titles! Shipping is Free on book orders of $25 or more.
More about Scholastic –
Scholastic is the largest global children's publishing company with more than 80 years of experience providing kids with award winning books, games, toys and software to extend learning outside of the classroom.
They are the leading provider of literacy curriculum & classroom magazines and they are a producer of educational and popular children's media. Scholastic is currently in 115,000 schools, reaching 3.8 million educators, 54 million students, and 78 million parents/caregivers domestically.
3