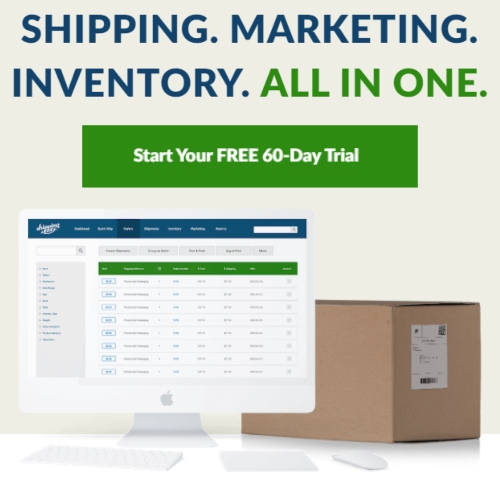 Do you sell things online? ShippingEasy is the easiest cloud-based shipping platform on the market. Sellers of all sizes can ship fast, with the best rates, and grow orders. You'll also receive USPS discounted rates and all services USPS offers with a Free USPS Postage account ($15.99/mo value).
Their service integrates with leading online marketplaces such as Amazon, eBay, Etsy, Walmart, Shopify, Magento, WooCommerce, and many others, allowing you to manage orders, automate shipping, track shipments, and notify recipients – in one easy-to-use platform.
Try it Free for 60 days – No credit card required!
1