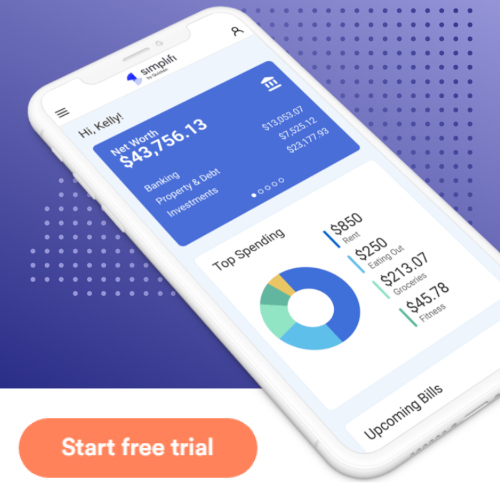 Stay on top of your money the simple way with Simplifi by Quicken. Named the "Best Budgeting App & Tool" by the New York Times' Wirecutter, Simplifi provides a consolidated snapshot of your bank accounts, credit cards, loans, and investments all in one place and offers best-in-class security methods to protect your data.
Simple graphs and personalized categories let you see what's being spent so you know where your money is going. You'll always know what's left to spend or save with budgeting made simple and you can manage the spending you care about by setting up watchlists and limits.
Try it Free for 30 days. If you find their service helpful, an annual membership is currently 25% off and just $2.99/month ($35.99 billed annually).
1