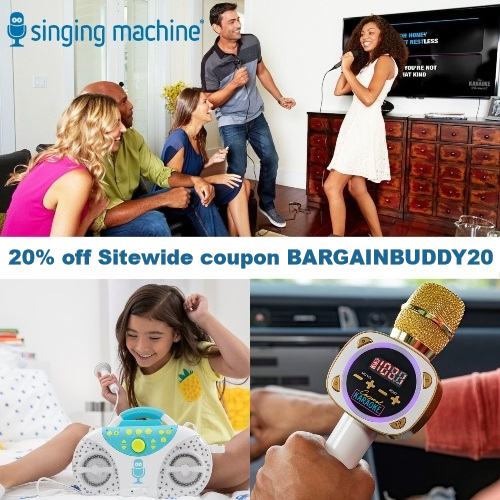 For over three decades, Singing Machine has been bringing life to parties and providing fun family entertainment with their karaoke machines. Singing Machine the worldwide leader in consumer karaoke products. They were the first to provide karaoke systems for home entertainment in the United States! Today, they offer the industry's widest line of karaoke machines, accessories, music-oriented toys & karaoke machines for kids, and the official Carpool Karaoke Mic from The Late Show with James Corden.
Singing Machine products incorporate the latest technology for singing practice, music listening, entertainment and social sharing. They are loaded with convenient features, such as Bluetooth, on-screen lyrics, analog & download technology, recording & sharing capabilities, dual microphone jacks to support duets, and an awesome song library with thousands of songs for all ages and all talent levels, so anyone can have a blast!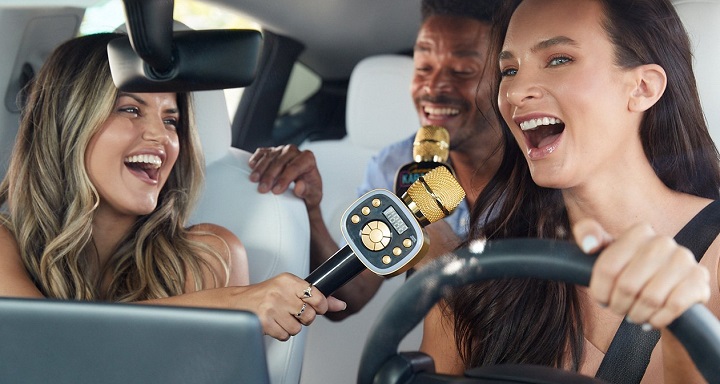 The Carpool Karaoke Mic 2.0 offers wireless connection to an FM tuner or can connect to your car's radio with an AUX cord. Get louder than ever with the new voice changers and sound effects! And double up the fun with the capability to add a second microphone for endless duets. Whether you're on the road, on the boat, at home or anywhere, all you need is a speaker with an FM tuner or Aux port to get the party going.
Get 20% off Sitewide at Singing Machine using coupon BARGAINBUDDY20. Shipping is Free on orders of $59.99 or more. All products come with a 90-day warranty.
Did you know gifting your children with the joy of music also positively impacts key areas of development? Including:
Language Development – Recent research indicates that music has a powerful effect on young children, influencing their language development, as well as increasing concentration, memory, visual and listening skills.
Brain & Body – Singing works deeply into our children's physiology: deepening breath and heart rate, altering brain wave patterns and strengthening the immune system.
Wellness – Singing exercises all the muscles in the head and neck, providing the pump action which empties the Eustachian tubes, helping to keep children free from middle ear infections!
Confidence Builder – Singing can help to build a child's confidence and self-esteem, and can increase their capacity for self-expression.
6