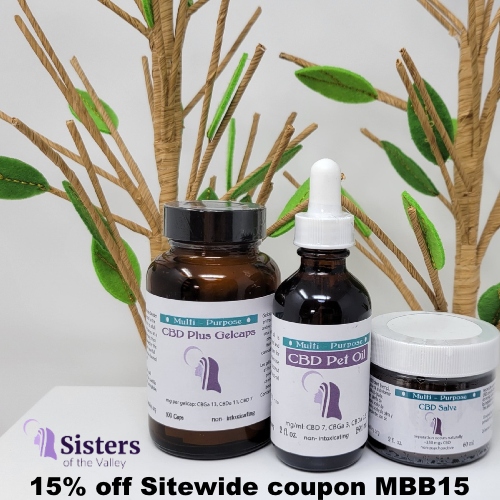 The Sisters of the Valley are on a mission to heal the world through plant-based medicine. Nestled in the impoverished, but agriculturally rich Central Valley, their order supports their community through organic health products.
All products are hand-made by women, saged to the moon cycles, set on the new moon, and bottled under the full moon. Their medicine-making is guided by ancient tradition, with care and respect for the Earth's plants.
Their product line includes CBD remedies for both people and pets, mushroom coffee, mushroom spore kits, and more.
Get 15% off Sitewide at Sisters of the Valley using coupon MBB15. All orders ship Free – No minimum purchase required.
3