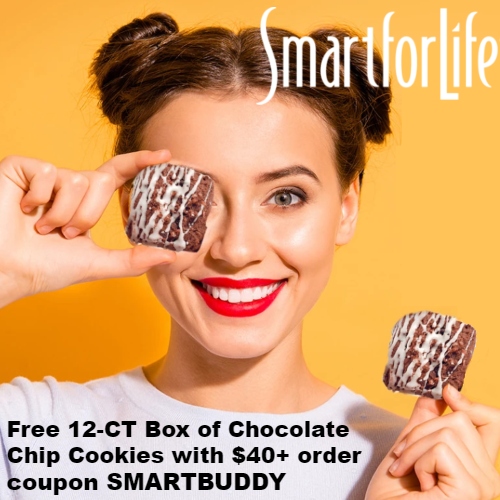 The Smart For Life takes a comprehensive weight management approach to health and wellness which utilizes natural, hunger-controlling diet foods to deliver visible results. All products are natural and non-GMO, have no trans fat, and no cholesterol.
Get a Free 12-CT Box of Chocolate Chip Cookies ($17.99 value) when you spend $40 or more at Smart For Life and use coupon SMARTBUDDY. You must add the cookies to your cart and $40+ worth of other items before you enter the coupon. Shipping is Free on orders of $100 or more.
Smart For Life Chocolate Chip Cookies are supercharged with protein, then drizzled with sweet icing. At only 110 calories, you'll be hard pressed to find a better tasting healthy.
2