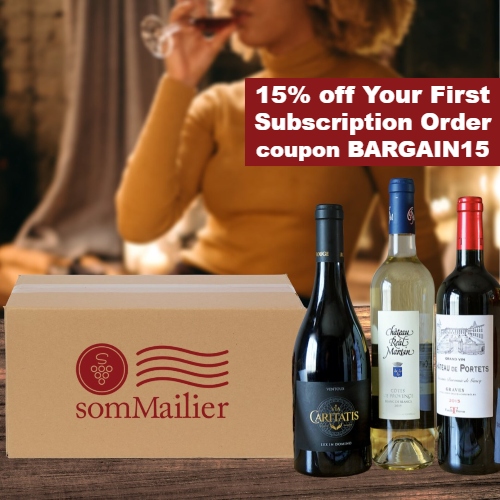 SomMailier is a wine club created through five generations of French winemaking experience. They offer remarkable small-batch, hand crafted wines from the hidden corners of France. Their wines are exclusive – meaning they aren't sold anywhere else in the US!
Their memberships are easy – the SomMailier family carefully and expertly selects their extraordinary wines from the best French vineyards, you can choose red, white or a mix of both, and they package and deliver 3 or 6 bottles directly to your door every 3 months. Your wines will be accompanied by in-depth information about the winery they're from and wine making process, as well as recommended recipes – so you not only get delicious, exclusive wines, you also get to discover small boutique French wineries and their fascinating stories.
Find a wine you absolutely love? SomMailier wine club reorders are available while supplies last, and always at a discount off the normal retail price.
SomMailier wines are great to have on hand for special occasions, dinner parties, and last minute gifts!
Get 15% off Your First Subscription Order at SomMailier using coupon BARGAIN15. Coupon is not valid on gift orders.
Extra Perk: Members have access to a VIP wine tour of the founder's family vineyards in Bordeaux! If you plan to visit France, simply contact SomMailier and let them know when you are planning your trip. They will be happy to organize a personalized visit in one of their wineries while you visit this beautiful region of France!
3