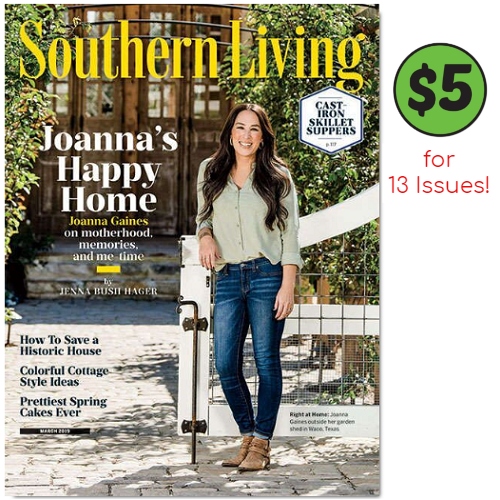 Score a one-year subscription to Southern Living Magazine for just $5. That's just 38¢ per issue! The cover price is $4.99 a copy, so if you ever find yourself tossing one in your cart at the grocery store, save yourself some money and get a whole year's worth for the same price!
View all $4 and $5 magazine subscriptions – choices include Do It Yourself, Food & Wine, Eating Well, Allrecipes, Martha Stewart Living, Shape, and more.
Sign up for my email newsletter to get deals like this delivered to your inbox!
122