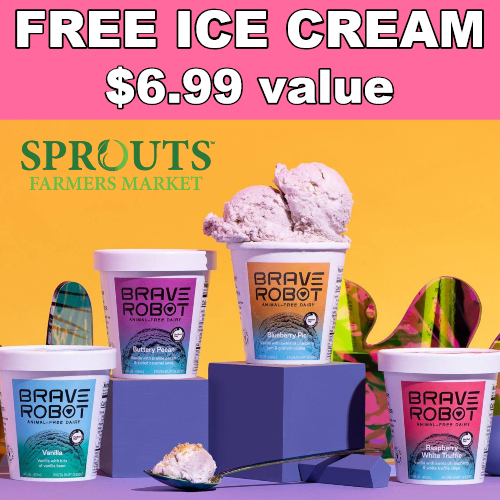 Sprouts has a digital coupon for a Free 14-oz container of Brave Robot Ice Cream ($6.99 value). Sign up or log in and add the coupon to your Sprouts account. I don't know how long this coupon will be available, but once you add it to your account, it's valid until 9/30.
If you like it and decide to buy another container, Brave Robot is offering a 100% rebate right now! I've tried the PB N Fudge flavor and thought it was great! It was hard to tell it was vegan.
Sign up for my email newsletter to get deals like this delivered to your inbox!
4