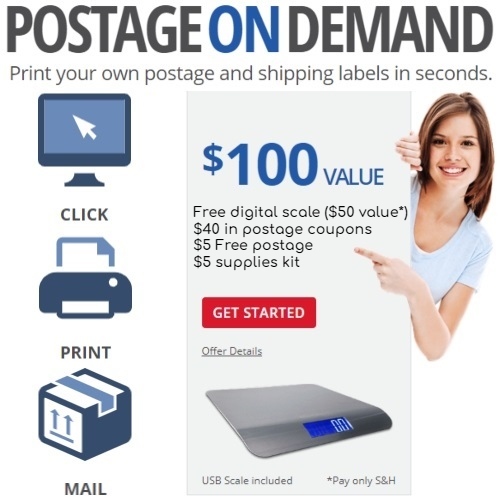 Stamps.com
Today: 4 Week Trial + $5 in Free Postage & a Digital Scale
Coupon: STAMPS100
Expires: Unknown
SIGN UP
Skip a trip to the post office and print your own postage and shipping labels in seconds at home with Stamps.com. Sign up today using promo code STAMPS100 and they'll give you 4 weeks to see if their service is right for you. They'll also throw in $5 in Free postage to use during those 4 weeks + $40 in postage coupons, a 5 lb. digital scale ($50 value – requires S&H Fee) and a Free Supplies Kit ($5 value).
If you stay with Stamps.com past the trial period, you'll be charged $19.99/month for the service. This includes the month following registration. You can cancel at any time.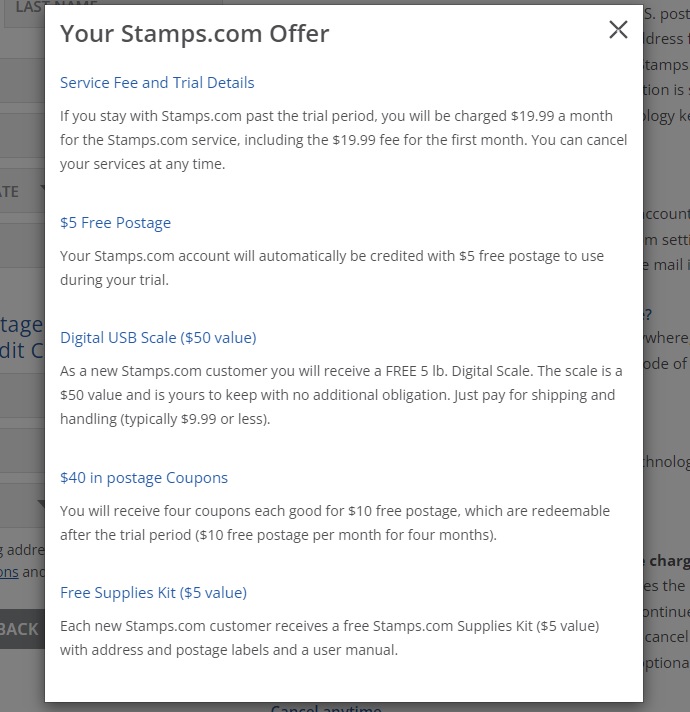 Not sure where to enter the promo code at Stamps.com? Follow this link, then click the red "Get Started" button on the Stamps.com page. Click the text that says "I have a promo code". Erase anything that might have prefilled, type in STAMPS100, then hit enter on your keyboard to apply the code.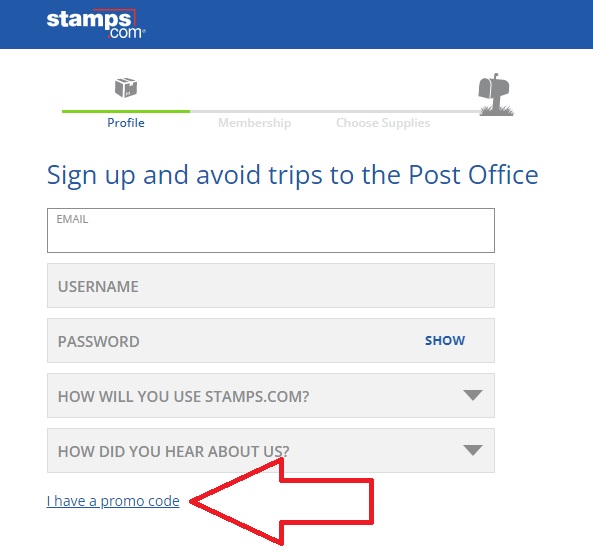 Don't need a postage scale? Sign up for a Stamps.com Trial here and you can still get $5 in Free postage to use during the trial period.
39