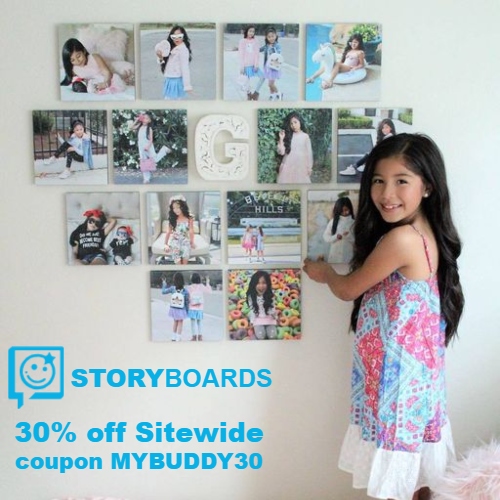 Storyboards creates wall art from your favorite photos. They print your photos on beautiful, high quality boards that are made of heavy-duty, lightweight, PVC foam core. They are extremely durable and very light. Each board is 8″x 8″ and 1/2″ thick and they weigh less than 1/4 of a pound, so hanging them is a breeze.
Storyboards are designed to be moved around so you can redecorate anytime. Each board comes with 4 repositionable, square adhesive patches that allow you to attach and detach boards up to 5 times without damaging the wall. No hammers or nails necessary! If your adhesive patches wear out, just shoot them an email they'll send you new ones for Free!
Storyboards add a personal touch to your decorating and they make great gifts! Ordering is super easy, just upload your photos and they take care of the rest.
Get 30% off Sitewide at Storyboards using coupon MYBUDDY30. All Storyboards come with a 30-day money back guarantee and Free shipping.
5