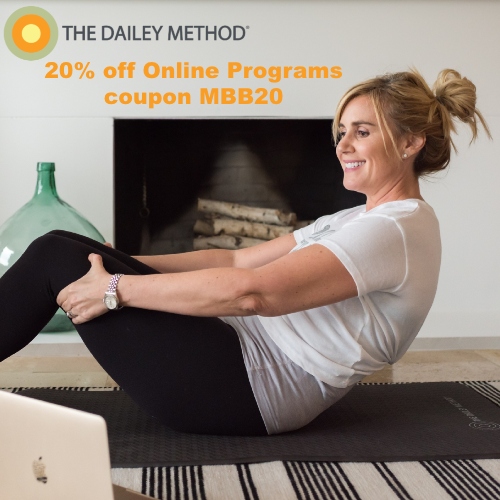 The Dailey Method is a fitness program that combines Pilates, yoga, and ballet barre exercises to improve strength, flexibility, and balance. Developed in 2000 by Jill Dailey McIntosh, it has since gained popularity worldwide for its ever-evolving mix of movement.
Their streaming online workouts are designed to help you get stronger and leaner by performing a series of low-impact movements that target specific muscle groups, incorporating small isometric movements and larger range-of-motion exercises to strengthen and tone the entire body. The method focuses on proper alignment, engaging the core muscles, and balancing strength and flexibility to help prevent injuries and improve overall well-being.
Their 21-Day Power Program combines their top five programs for one low price. It's perfect for people who have packed schedules, but still want to maintain their strength and stamina. It's also ideal for those who wish to complement their regular studio workouts with extra strength training. And, of course, anyone that likes to save money!
Get 21 days of balanced workouts

Build strength, flexibility, and confidence

Tone every part of your body with targeted workouts

Gain access to 5 Dailey Programs at one very low price

Feel challenged and empowered

Get 20% off online programs at The Dailey Method using coupon MBB20. Access is not limited. Once you purchase a program, it's yours forever!

2