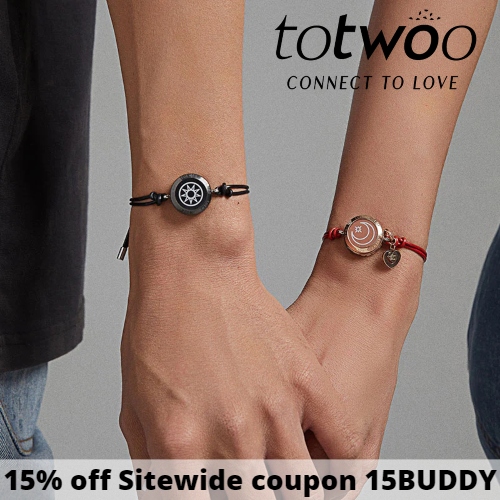 totwoo designs & manufactures award-winning smart jewelry that keeps you connected to your loved ones with just one touch, no matter the distance.
Their smart bracelets & necklaces come in pairs that stay connected, no matter how far apart they are, so you can let your loved one know you are thinking of them anytime, anywhere. Simply tap your bracelet to send a "touch" to your special someone and their bracelet will light up or vibrate to let them know you're thinking of them.
You can also send each other special messages through the app and send miss you & animated stickers by setting up your own personal love code colors. The jewelry will receive the message and flash the personalized color.
totwoo smart bracelets & necklaces are great for couples, moms & daughters, and BFFs. They are available in multiple on-trend styles for men & women, so you can find the perfect pair for both of you.
totwoo also offers a range of fashion jewelry and personalized rings.
Get 15% off Sitewide at totwoo using coupon 15BUDDY. Be sure to check out their sale section – Items up to 40% off before coupon! Shipping is Free on orders over $50.
The holidays are right around the corner and it's never too early to start shopping! totwoo bracelets would make a meaningful & unique gift!
4