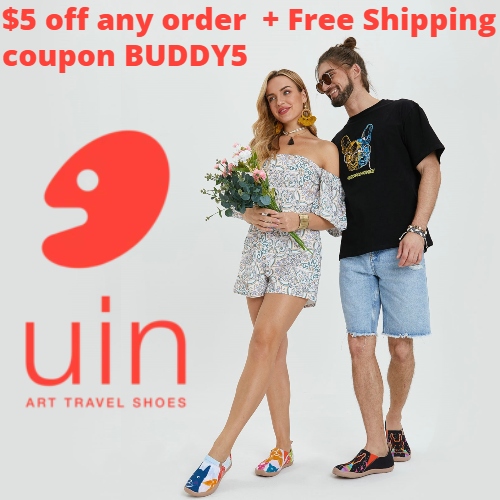 Born in Toledo, Spain and created with inspiration from Spanish artist, Fernando Acevedo, UIN Footwear combines the love of travel with artistic Spanish design to create beautifully painted canvas travel shoes that provide ultimate comfort while allowing you to express your style & individuality.
Just like discovering new places is associated with excitement and joy, UIN Footwear hopes their artistic canvas travel shoes provide those same positive feelings and help inspire unique stories & journeys.
UIN Footwear works with talented artists around the world to create their fun and colorful designs and each pair is made with the highest quality materials & craftsmanship. They are super light & breathable and feature ergonomic designs that fit the shape of any foot. Their soft and flexible insoles provide all-day comfort and superior arch support that fights foot fatigue. Non-slip outsoles will keep you sure footed, no matter where your adventures take you.
UIN Footwear carries shoes for men, women, and kids, including loafers, sneakers, slip-ons, flats, boots, and more.
Get $5 off any order at UIN Footwear using coupon BUDDY5. All orders ship Free – No minimum purchase required!
The more you buy, the more you save! You'll get and extra $5 off each pair of shoes when you buy 2 pairs or more. Be sure to check out their clearance section. Styles are up to 50% off before coupon!
3