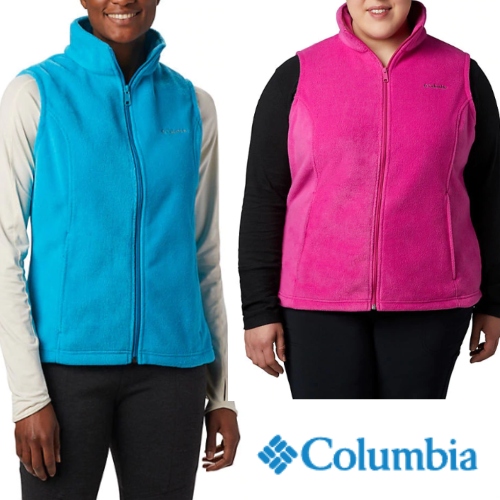 This modern-classic, durable fleece vest by Columbia is a perfect layer to seal in the warmth. Available in sizes XS (2), S (4/6), M (8/10) and 3X.
To get this price, sign up for Columbia's Free Greater Rewards Program. You'll get an extra 20% off all sale items through 8/13 and Free shipping on any size order. Over 1,300 items qualify for this discount!
Coupons cannot be applied to these vests, however, you can use coupon 65SUM2019 to get up to 65% off original prices on these Web Specials.
2