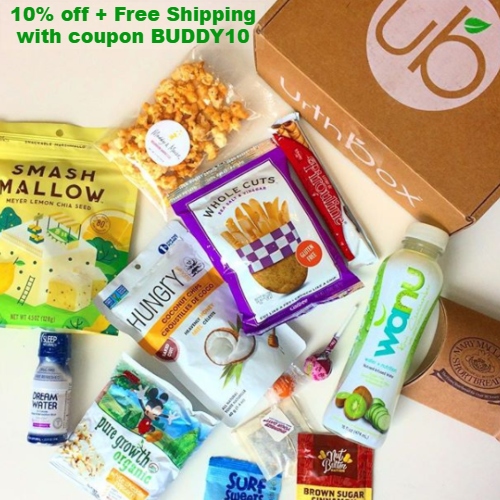 Maintaining a balanced diet can be challenging, no matter what your lifestyle. With so many tempting, but unhealthy snack options readily available, finding nutritious alternatives can feel like a daunting task. Fortunately, companies like UrthBox have emerged to help make the journey to healthier snacking a breeze.
What is UrthBox?
UrthBox is a subscription-based snack box service that delivers a carefully curated selection of healthy and natural snacks directly to your doorstep every month. The company's mission is simple yet impactful: to provide consumers with better snack choices that are not only tasty, but also good for their bodies and the planet.
UrthBox offers a wide variety of snack options, including organic, non-GMO, gluten-free, and vegan choices. Whether you have dietary restrictions or specific preferences, UrthBox has something for everyone.
And let's not race past the convenience factor! You can say goodbye to the hassle of scouring grocery store aisles for healthy snacks. UrthBox takes the guesswork out of the equation by introducing you to new and exciting snack brands and products that you may not have encountered otherwise. It's like a monthly adventure for your taste buds.
Perhaps best of all, the snacks curated by UrthBox are carefully chosen to ensure they meet high nutritional standards. So you can enjoy your snacks guilt-free, knowing you are snacking better. And since they are also committed to sustainable sourcing and packaging, they are also better for our planet.
When you subscribe to UrthBox, you can choose from different box sizes and plans to suit your needs. Each box typically contains a mix of snacks that can include items like:
Nut mixes and trail mixes
Organic chips and crackers
Dried fruits and fruit snacks
Granola and cereal bars
Health-conscious chocolate and sweets
Beverages such as herbal teas, fruit juices, or energy drinks
The contents of each UrthBox will vary from month to month, ensuring that you'll always be surprised by the assortment of snacks you receive.
If you're ready to embark on a journey of delicious and nutritious discovery, consider subscribing to UrthBox. It's your passport to a world of healthy snacking, one box at a time.
Get 10% off any order at UrthBox using coupon BUDDY10. U.S. orders ship Free and Canadian orders ship for $6. Coupons cannot be applied to gift orders.
11