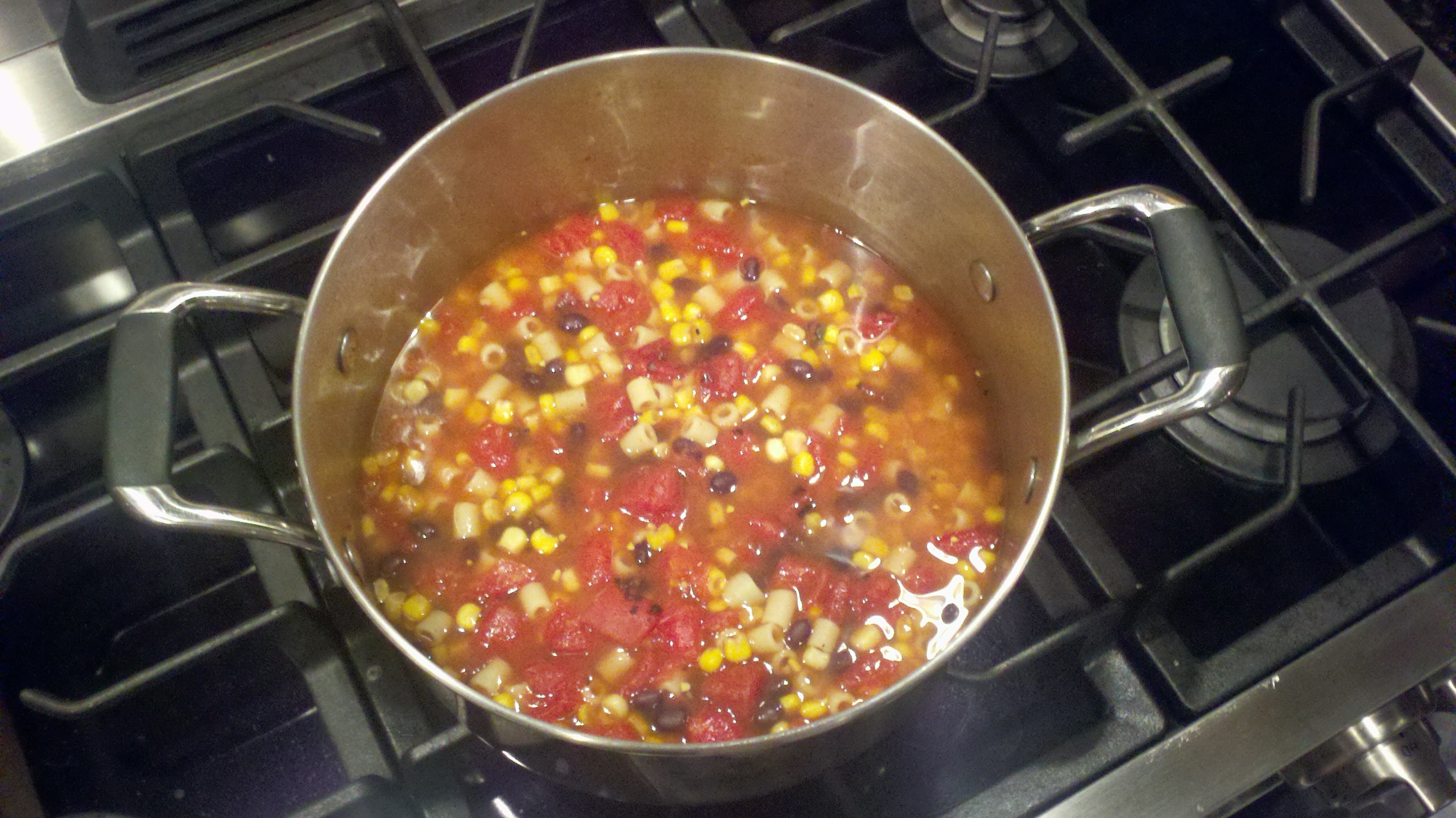 Ingredients
2 cans of low sodium vegetable broth (I use Swanson)
1 can of fire roasted diced tomatoes with garlic (I use Hunt's)
1 can of unsalted corn (drained) (I use Del Monte)
1 can of low sodium black beans (rinsed and drained) (I use Bush's)
1 cup of salad macaroni (cooked according to pkg)
1/2 tsp of ground cumin
1/2 tsp of chili powder
1/8 tsp of black pepper
a sprig of fresh basil or cilantro
Directions
Add all ingredients (except cooked pasta) to a large soup pot and simmer for 15 minutes. Add warm pasta immediately before serving (if you add it too soon, it will soak up all your broth). Serve with cornbread.
My oldest has been a vegetarian for many years. Cooking dual meals isn't always easy. I like this soup because it has a great homemade taste, is made with canned goods that I usually have on hand and cooks in minutes.
Sign up for my email newsletter to get recipes like this delivered to your inbox!
1