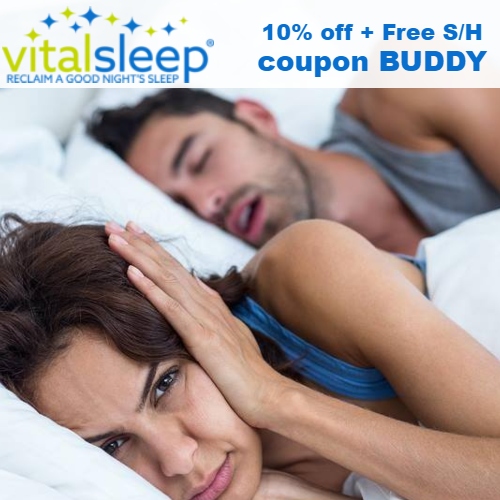 VitalSleep is an FDA cleared anti-snoring mouthpiece that prevents snoring by moving the lower jaw forward and opening one's airway. Over 400,000 snorers have been helped by VitalSleep since it came on the market 9 years ago. Manufactured in the USA, they are available in 2 sizes.
Get 10% off at VitalSleep using coupon BUDDY. Shipping is Free on all orders – No minimum purchase required.
Try it risk-free for 60 days. If for any reason you're not fully satisfied, let them know and they'll refund your money. They'll will even pay for return shipping! It also comes with a 1-year warranty.
15