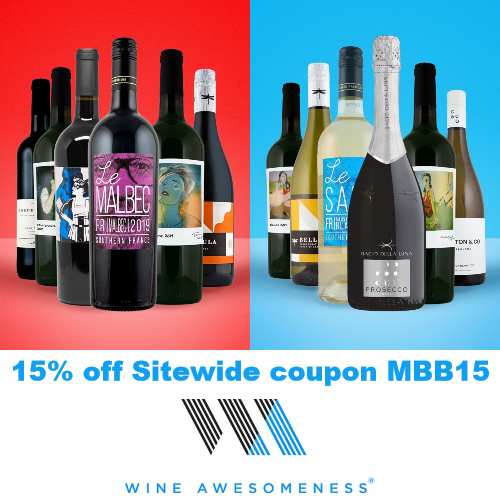 Wine Awesomeness tracks down great wine that is crafted by amazing winemakers all around the world and delivers it straight to your door. But they don't just provide delicious wine; they also give you great stories and experiences. Their digital content gives you access to the stories behind the bottles, tasting notes, and delicious recipes to pair with your wines. It's a wine adventure that comes to you!
You can shop a la carte on their wine shop or, for extra savings, subscribe to their Wine Club. With a Wine Awesomeness membership, you get to try different curated wines each month at a discounted price! They offer 3-bottle or 6-bottle memberships in your choice of reds, whites, or a combination of both. Once you start a membership, you are automatically subscribed to monthly shipments, but you can easily switch your frequency to every two or three months, skip an upcoming order, adjust your order date, or cancel your membership anytime by logging in to your account.
Membership benefits include:
• Free shipping + 20% off reorders from the wine list
• First access to new wine each month
• Access to unlisted wine and small batch runs
• Monthly member perks (fun deals on wine, special rewards and more)
• Wine Cellar access which includes digital tasting notes, recipe pairings, and personal ratings & reviews
• Access to their curated wine list containing wines from all around the world
• No extra fees or hidden costs
Wine Awesomeness also has great curated gift boxes and gift subscriptions that would make any wine lover happy!
Get 15% off Sitewide at Wine Awesomeness using coupon MBB15. Shipping is Free when you order 3 or more bottles from the Wine Shop and all Wine Club orders ship Free!
2