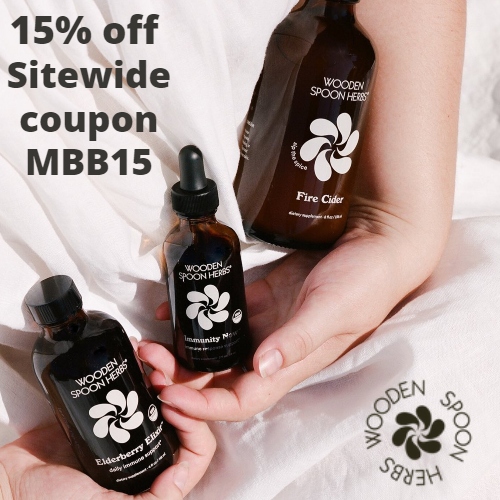 Founded by health enthusiast & herbalist, Lauren Haynes, Wooden Spoon Herbs offers USDA certified organic herbal blends that are backed by years of herbalism research on everything from cellular biology to energetic flower essences and folk healing to clinical studies.
Wooden Spoon Herbs expertly blends the best medicinal herbs mother nature has to offer with other beneficial organic ingredients to naturally & effectively help with things like stress, immunity, mood, energy & focus, skin health, and digestion.
Their product line includes plant-based tinctures, teas, herbal coffee, joint & muscle salve, bath soak, and more.
Get 15% off Sitewide at Wooden Spoon Herbs using coupon MBB15. Coupon is not valid on subscription orders.
7