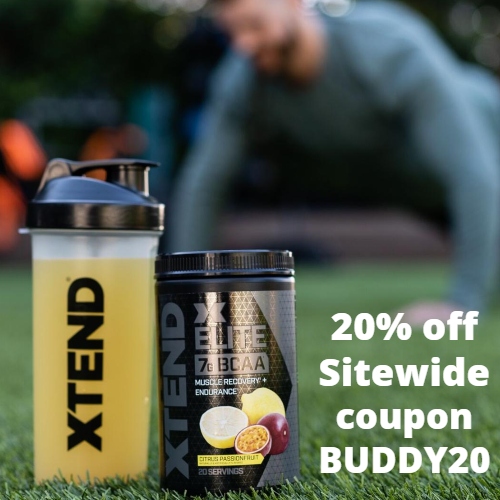 There's a simple secret in sports that the victors know best: Faster recovery is key to better results. Hard work is just the beginning – you won't grow, get better, or win without dialing in your recovery between sets, workouts, and events. To work harder repeatedly and make consistent progress, recovery can't be an afterthought, it has to be your first thought.
BCAAs, or branched-chain amino acids, have been clinically shown to support muscle recovery, repair, and growth. They are the key ingredient in all XTEND formulas. All XTEND supplements are powered by a cutting-edge mix of BCAAs, goal-based performance ingredients, and hydrating electrolytes to help you refuel, repair, and recover unlike anything else on the market. Their products do more than help you replace nutrients lost in sweat. XTEND uses science, innovation, and clinically studied ingredients to make the best recovery products possible, which is why they are rated The World's #1 BCAA Brand.
With 9 different lines of BCAAs, XTEND has a supplement for any fitness goal, including Xtend Elite Pre for pre-training energy, Xtend Ripped with CLA and Capsimax to help enhance fat loss and promote lean muscle growth, Xtend Sport for hydration and recovery without sugar, carbs, or calories, Xtend Keto & Keto Energy, and Xtend Protein, which combines all the incredible benefits of BCAAs with ultra-pure whey protein isolate to help maximize muscle recovery, retention, and growth, and more.
Get 20% off Sitewide at XTEND using coupon BUDDY20. Shipping is Free on orders of $50 or more. Spending less than $50? Register on the Nutrabolt website (XTEND's parent company) to get Free Shipping on any size order – No minimum purchase required. Be sure to check out their sale section. Items are already 30% off before coupon!
All products come with a 30-day money back guarantee. Coupon is not valid on stacks or subscription orders.
2