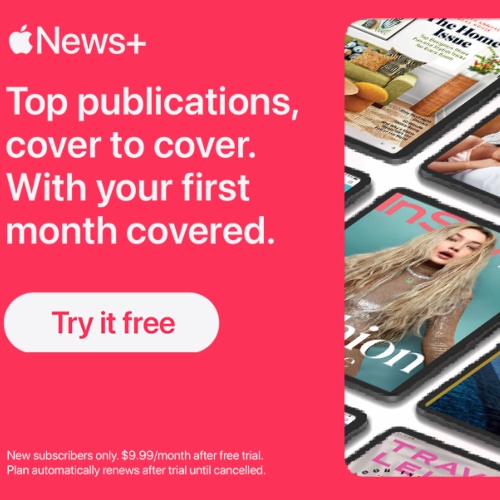 Apple News+ delivers an incredibly diverse collection of the world's best publications. Browse your favorite magazines and newspapers both online and off. Vivid photography and animation, rich videos, and immersive layouts bring articles to life in stunning new ways.
Some of the 300+ publications include The New Yorker, The Wall Street Journal, The Atlantic, Vanity Fair, People, National Geographic, Reader's Digest, Rolling Stone, and Sports Illustrated, as well as titles for kids, like Highlights, National Geographic Kids, Scout Life, and Girls' Life.
Try Apple News+ Free for 30 days. If you like their service, it runs $9.99/month. If not, cancel before your trial is up and pay nothing.
1