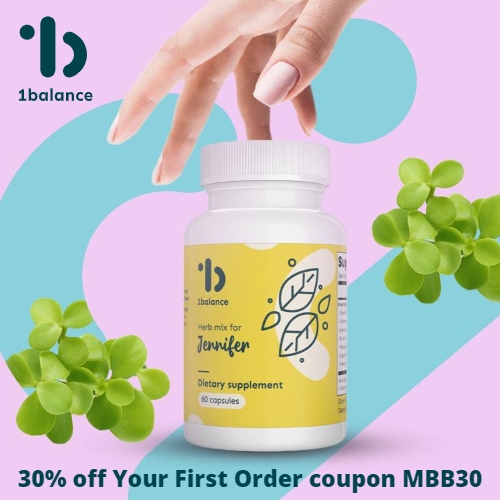 1Balance is a monthly health subscription that provides custom herbal supplements made just for you! They believe health care should be personalized. Although we're all made of the same parts, the way our bodies function and react to supplements are completely unique. 1Balance helps you understand your bodies unique needs – Just take a short health quiz and they will provide you with your very own herbal supplement that will help you feel healthier every day. You can choose to receive your supplements in a convenient capsule or a tasty tea blend.
1Balance uses the healing secrets of Ayurveda to provide overall health, energy, stress relief, better sleep, and more. All the herbs they use in their supplements have a long history of dietary use, with well-known health benefits backed by traditional and modern scientific evidence. Their ingredients are sourced from responsible farms and forest cultivations. All products are 100% plant based, organic, and made in the USA.
Get 30% off your first order at 1Balance using coupon MBB30. You can pause or cancel your subscription at any time. All subscriptions come with a 30-day money back guarantee.
3