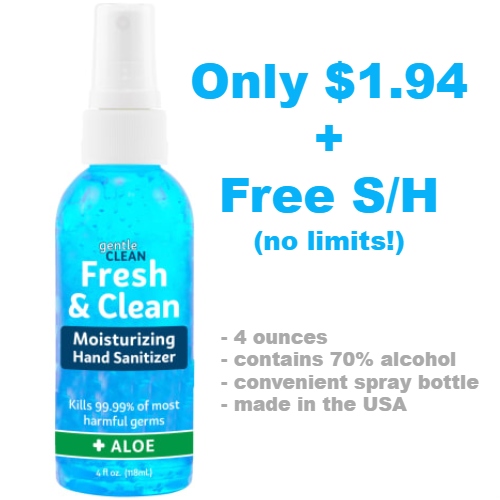 Fresh & Clean Moisturizing Hand Sanitizer contains 70% alcohol and acts quickly to kill 99.9% of harmful germs and microorganisms on contact. The moisturizing spray leaves hands feeling confidently clean and germ-free. Compact spray bottle allows for quick and easy application at home or on-the-go. Made in the USA.
To get this price, opt for their repeat delivery option to get 35% off and Free shipping on your first order (no limit on the number of bottles you can order). No commitments. Pause or cancel at anytime. If you've already taken advantage of their repeat delivery discount on another order, the price will be $2.99/bottle and shipping will still be Free.
Sign up for my email newsletter to get deals like this delivered to your inbox!
9