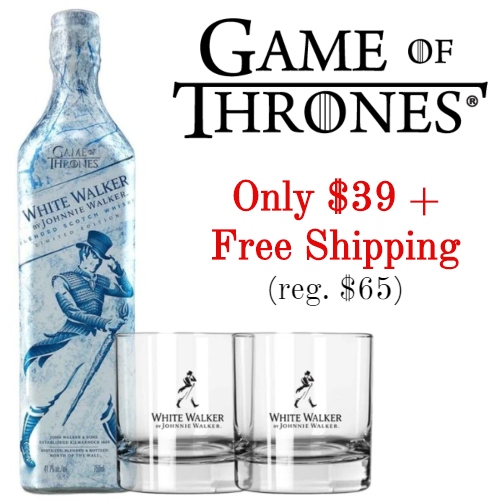 This limited-edition Game of Thrones White Walker by Johnnie Walker Scotch Whisky Set is inspired by the most enigmatic and feared characters on the hit show – the White Walker. Set includes a 750ml bottle of Johnnie Walker Blended Scotch Whisky that features a frosted bottle sleeve that reveals hidden designs when exposed to the cold and two branded scotch whiskey glasses ($25 value).
This product is only available for delivery in AZ, CA, FL, LA, MO, NV and the District of Columbia.
Spending $100 or more? Use coupon BUDDY to get $20 off your order. All orders ship Free!
View all Game of Thrones items
View all specials
1