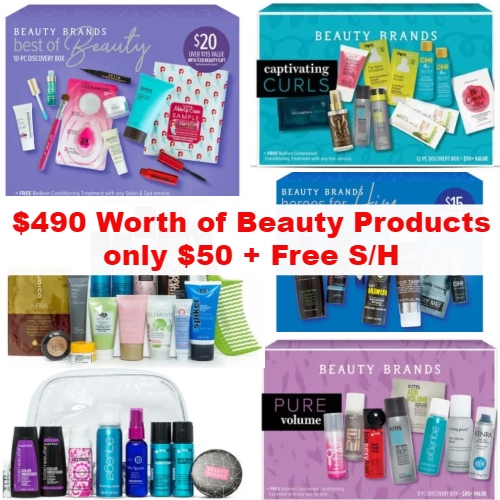 Score an amazing deal on Beauty Brands Discovery Boxes today! Nab $490 worth of products for just $50 + Free shipping!
Just add 1 of each of these boxes to your cart (or any combination of boxes so your total is $60) and apply coupon EM16007.
Best of Beauty 10-PC Discovery Box : $20 (115 value)
Pure Volume 8-PC Discovery Box : $10 ($85 value)
Captivating Curls 12-PC Discovery Box : $10 ($70 value)
Heroes for Him 7-PC Discovery Box : $10 ($65 value)
Terrific Tresses 9-PC Discovery Bag : $10 ($55 value)
15-PC Try Me Bag : Free w/order ($100 value)
These sample size products are a great way to try something new without buying a full-size version. They also make nice gifts or gift basket filler and are perfect for travel!
23