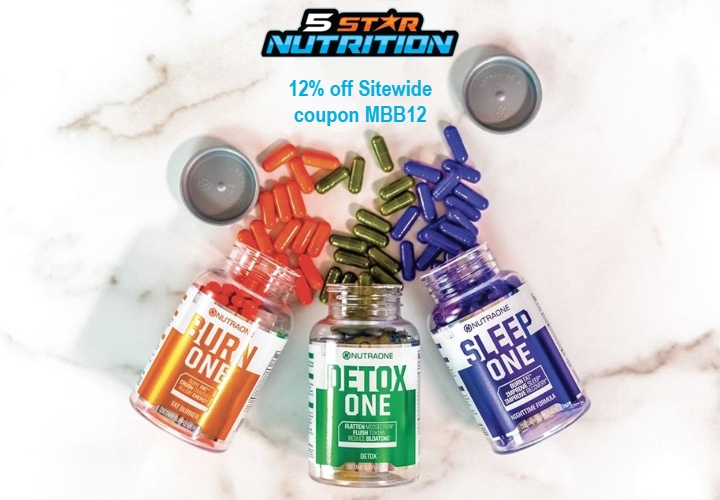 Understandably, health and wellness is on all of our minds right now and we all know one of the cornerstones of good health is a good diet. Meeting all of your body's daily nutritional needs can be difficult, especially if you're trying to limit trips to the grocery store.
5 Star Nutrition is a one-stop shop for all of your nutritional and supplement needs. From daily vitamins, to protein, and weight management, their best in class products are backed up with superior customer support.
MyBargainBuddy shoppers can get 12% off sitewide at 5 Star Nutrition using coupon MBB12. Shipping is Free on all orders – No minimum purchase required.
If you're like me and sometimes have trouble keeping tabs on your supply, all of their supplements can be set up for auto-delivery on a schedule that works for you – every month, every 2 months or every 3 months. Best of all, auto-delivery orders get an automatic 10% off AND you can get 12% off your first shipment using coupon MBB12. Taking care of yourself just got a whole lot easier!
So go ahead, make pancakes for dinner. Cookie with your morning coffee every now and then? Why not?! Just be sure to cover your bases with vitamins and supplements to support a healthy immune system and promote overall well-being.
Sign up for my email newsletter to get tips like this delivered to your inbox!
1