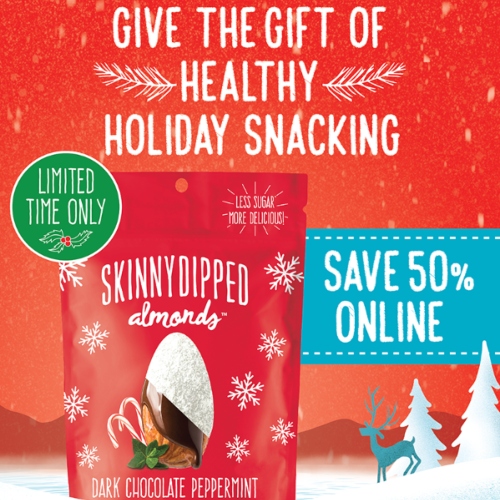 Dark Chocolate Peppermint Skinny Dipped Almonds are 50% off today! A case of five 3.5 ounce pouches is $12.50 and a case of ten 3.5 ounce pouches is $25. Discount is applied automatically when you add these items to your cart. Shipping is $4 or Free if you spend $40 or more.
Skinny Dipped Almonds have less sugar than an apple and more protein that your typical fruit & nut bar. Their products are gluten-free, non-GMO verified and contain no artificial ingredients, no artificial colors and no junk!
Want to try another flavor? You can get 15% off your order of other flavors using coupon MBB15.
10