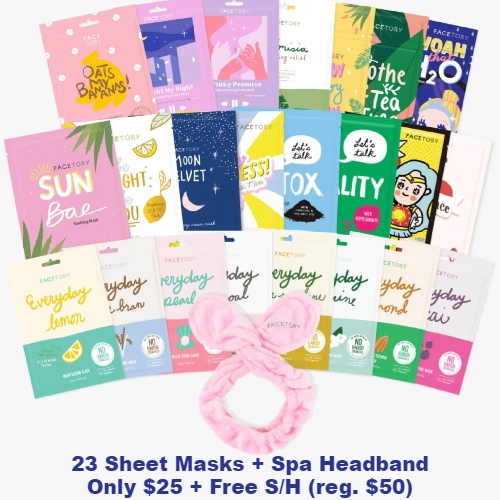 Indulge in a luxurious self-care routine at home with this Collection of 23 Sheet Masks by Facetory.
Each mask is thoughtfully crafted with a unique key ingredient, such as Rice Bran, Oat Extract, and Tea Tree, to provide your skin with targeted benefits. Combat pesky acne, hydrate thirsty skin, and promote a radiant complexion that lasts all day long. These masks are a simple yet effective way to give your skin the nourishment it deserves.
Regularly $50, you can snag this set for just $25 + Free Shipping using coupon NEWYEAR50. Opt for a subscription and the price drops to $20 + Free Shipping!
1